Two defendants are facing charges of deliberately killing young woman, whilst third is accused of assisting...
Official figures show that infections are rising nationwide
---
El-Said said that the remarkable growth in the volume of investments directed to the governorates comes...
Amer also inspected the process of installing new production lines for the printing press and its...
---
Wang Yi
Commemorating the 20th Anniversary of Forum on China-Africa Cooperation
---
Video| Osama Heikal speaks to DNE on media policy, information warfare
Video: Kaaba Kiswah production in Egypt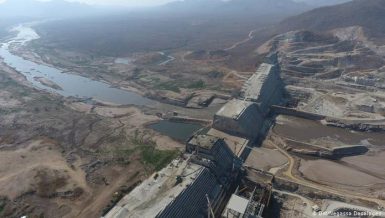 Video| GERD: A Decade of Futile Negotiations Over Nile Dam Dispute
Video: Nelson Mandela | Anti-Apartheid Activist, Freedom Champion
Video: All Eyes on Sirte, as battle over 'red line' city looms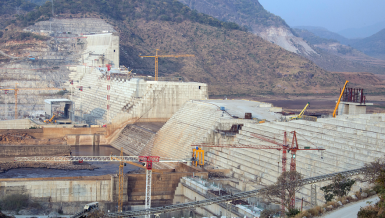 Video | Nile Dam Dispute: Myths and Facts Over GERD
Video: UAE's Mars Hope Probe: 1st Arab mission to study Red Planet's atmosphere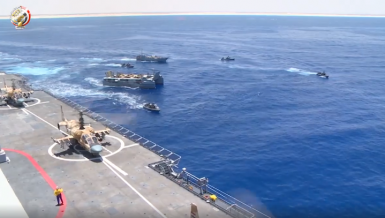 Video: Egypt continues Hasm 2020 manoeuvres near Libya border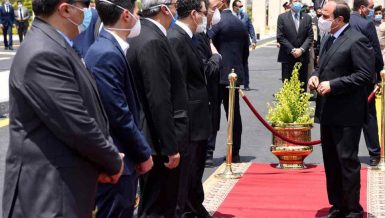 Video: Egypt bids farewell to Minister of State for Military Production El-Assar with military honours
Video: Dresden marks 11-year anniversary of the murder of Marwa El-Sherbini
---
Thankfully, there are many ways people can learn what's required to become successful, either through experience
---
Mouled Al Sayeda Nafisa celebrates generosity of Prophet's granddaughter
Thousands of Muslims gathered to celebrate Mouled Al Sayeda Nafisa in a night that was filled with Dhikr (Islamic enchantments), Sufi dancing, and praises of the Prophet Mohammed and his family. Mouled or Mawlid (birthday celebration) of Al Sayeda Nafisa, the great great granddaugther of Prophet Muhammad, was always witnessed by Sufi followers in Cairo, as she spent most of her life in Egypt. Islamic Mouleds are synchronised by the Islamic Lunar calendar. In Mouled celebrations, Muslims gather for days before El-Leila EL-Kebera (The biggest Night) which marks the actual birthday, to celebrate it with the night long Islamic...
more Gallery